In 2019, several big projects showed how we are getting closer to our ultimate vision of a childhood unlimited by inflammatory bowel disease.
Each supports one of our four goals, and they show the crucial importance of research and the significant contribution of families and young people.
The four examples all represent major steps forward for children and young people with Crohn's and colitis. We are proud of our achievements, which are only possible because of the incredible support we receive, and the commitment shown by everyone who donates, fundraises and volunteers for CICRA.
The research you funded, the local groups you set up, the patient surveys you completed and the videos you spoke in - this is YOUR impact, thank you for positively changing the world for children with IBD!
lead research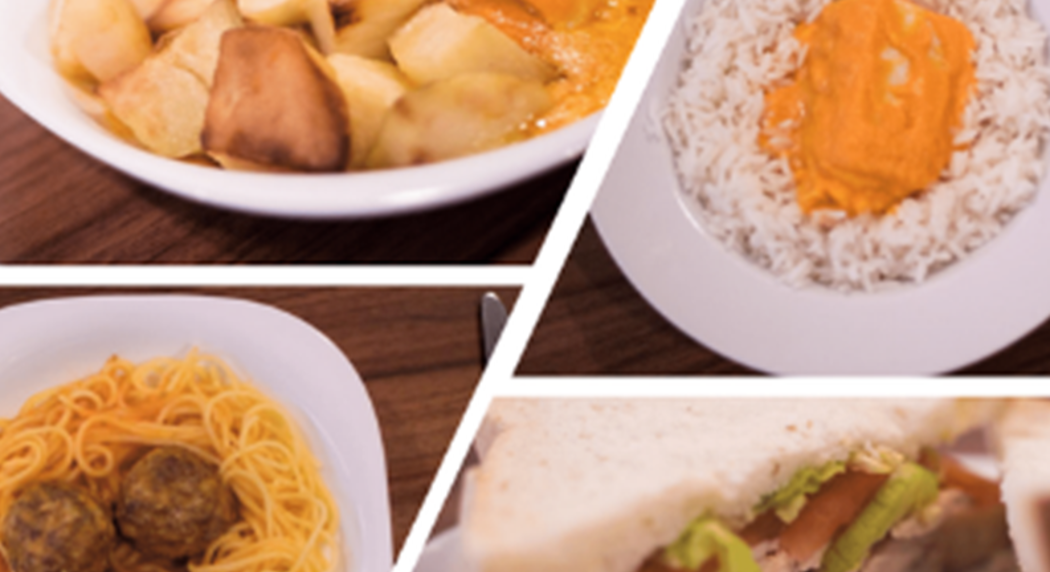 The big story in IBD research this year was CD-Treat. Dr Konstantinos Gerasimidis and the team have secured £900,000 from an American Trust which will take this research forward and bring hope of less drug treatment to control Crohn's disease in children and young people. This research followed on from the liquid diet, a first line of treatment for children since the late 80s which came about from CICRA's nine year funding. If a solid food can be produced, with the same effect as the liquid diet, this will be a big step forward for children with Crohn's, both medically and socially.
Previous research by Dr Konstantinos Gerasimidis from the University of Glasgow, Professor Richard Russell and Dr Richard Hansen from the Royal Hospital for Children in Glasgow, and co-funded by CICRA, showed that this liquid diet works by changing the populations of bacteria resident within our gut (the gut microbiome) and affecting their function.
Current research builds on advances in knowledge and understanding from previous research, and many of today's leading researchers developed their knowledge through schemes like CICRA's research fellowship and PhD studentships. The trajectory is positive and we are optimistic for the future if we can continue to fund new research to keep the momentum going.
inform and support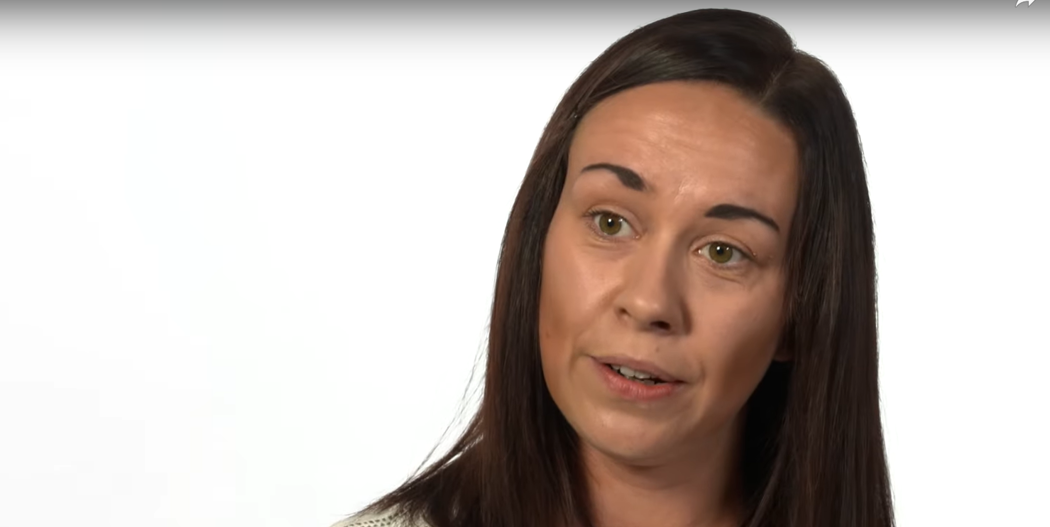 In 2019, we were joined by Laura, our new family support worker, funded by Global's Make Some Noise. Laura has already helped over 100 families where a child has IBD. Alongside direct emotional support, helping with school, advocating on behalf of families and developing more resources, Laura has helped parents set up local support meetings and young people to set up youth groups. She also organised a pilot series of workshops to help young people build confidence.
Laura extended our support hours to include Monday and Thursday evenings, so we are available when some families find it more convenient. Laura has been working with health professionals from a range of IBD centres to offer their patients and families more support when first diagnosed or when encountering difficulties due to their condition.
improve care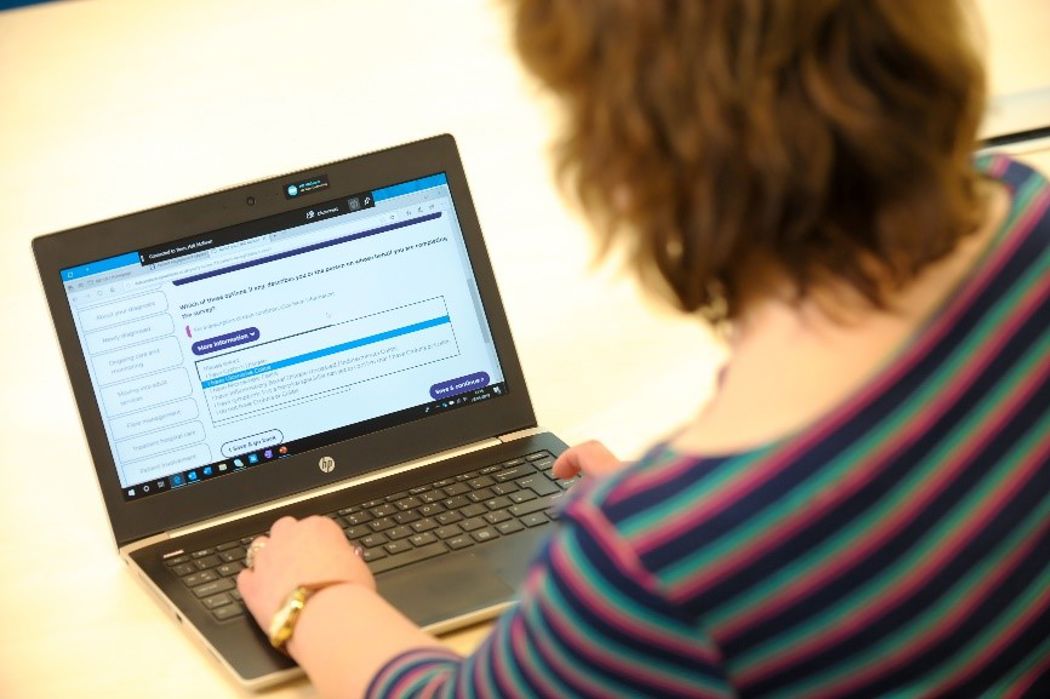 Our CEO was on the steering group for IBD UK's first ever national patient survey covering both paediatrics and adults, and the accompanying benchmarking for IBD clinics to compare their services with others, in order to drive up standards across the UK. The survey results will be published in 2020 and will give us a much better understanding of experiences of care for children with IBD across the UK.
The partnership between professionals and patients that is the heart of IBD UK has helped CICRA feed in the views of children and families as the new IBD Standards were developed. These set out very clearly what excellent care should look like and all partners are committed to supporting centres across the UK to continuously improve.
give children a voice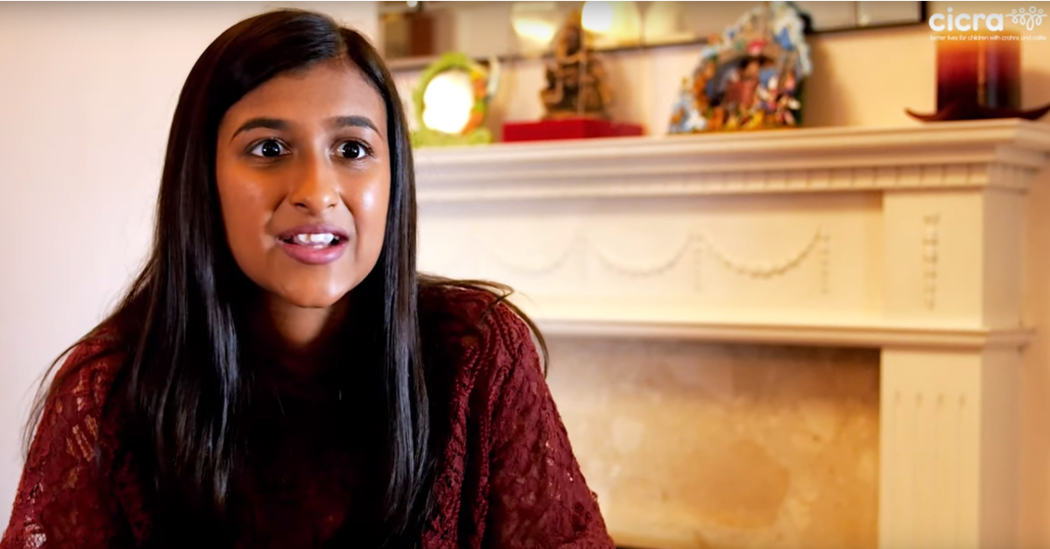 The real experiences of children and young people formed the basis of videos funded by Amgen. This was the second phase of our project that started last year, to boost information for teenagers with IBD. We worked with IBDrelief to film young people of differing ages and from a range of backgrounds talking about how IBD affects them. We also filmed health professionals from leading children's hospitals talking about what IBD is, treatments for IBD and procedures that may be needed.
With a relaxed, friendly, relatable tone, three full length videos were launched in the run up to Crohn's and Colitis Awareness Week and have been watched by hundreds of people. 48 short films developed at the same time, will be uploaded to our website and launched across our social media over the course of the next few months.
where we did less well
We are sorry we haven't yet finished the information we promised on Very Early Onset IBD. It's important we get it right and as thankfully it is rare (but perhaps becoming less so), there are only a few world leading experts. We pride ourselves on ensuring the information you get from CICRA is always the highest quality, most accurate information available, so we want to make sure we get the view of experts.
We are also sorry we haven't held family days everywhere we said we would this time last year. We work with local children's IBD clinics to reach the largest audience and make the most of the opportunity with as many families as possible benefitting. Sometimes the timings don't work out how we hope.
2020
We want to hold family days in Belfast, Cardiff, Liverpool and Glasgow – keep an eye out for confirmed dates.
We will be choosing which research to fund in the Spring, after our call for applications closed at the start of November.
We will be developing more resources to help with the psychological impact of IBD as this is an area of growing concern amongst young people, parents and health professionals.
We will be preparing and releasing more videos for young people, by young people, looking at all aspects of IBD including exercising with IBD, living with a stoma, meeting other people with IBD, blood tests, endoscopy, MRIs, diarrhoea, fatigue, school, friends, emotional wellbeing, periods and IBD pains, remission, liquid diet, medications and treatments.
Our family support worker will continue to help young people develop more confidence to talk about and deal with their IBD, and support parents and carers to deal with the impact of IBD on the whole family.
We hope you will be with us for 2020!