Cardiff, 25th April
Liverpool, 11th July
Glasgow, September, specific date TBC
Belfast, 17th October
Milton Keynes, November, specific date TBC
Our Family Days are suitable for both families of newly diagnosed children and those that have had the condition for some time. For more information, please email Jayne.
you are not alone
When dealing with a new diagnosis, or struggling with the realities of an ongoing condition, knowing you are not alone can make an enormous difference. CICRA's family information days have provided a significant amount of information and reassurance to families dealing with IBD.
We hold up to five IBD family information days each year in various locations around the UK.  The friendly and supportive meetings offer a unique opportunity to:
Listen to presentations and ask questions directly to specialists who treat children with IBD.
Meet and chat to other families in a similar situation.
Listen to children talk about living with the condition.
For adults:
Listen to short talks from specialists who treat children with IBD, this can include Consultant Paediatric Gastroenterologists, Psychologists, IBD Nurse Specialists, Dietitians and Surgeons.  An opportunity to ask questions in small groups directly to the specialists, topics may include:
Living & coping with IBD - focusing on psychological issues
Treatment, medication & surgery
The importance of diet & nutrition in IBD
Transition from paediatric to adult services
Specialist sessions for families who have a child with Very Early Onset IBD (VEOIBD)
For children:
Friendly informal sessions to listen, chat and share experiences with other young people in a similar situation
Professional children's entertainer for the under 10s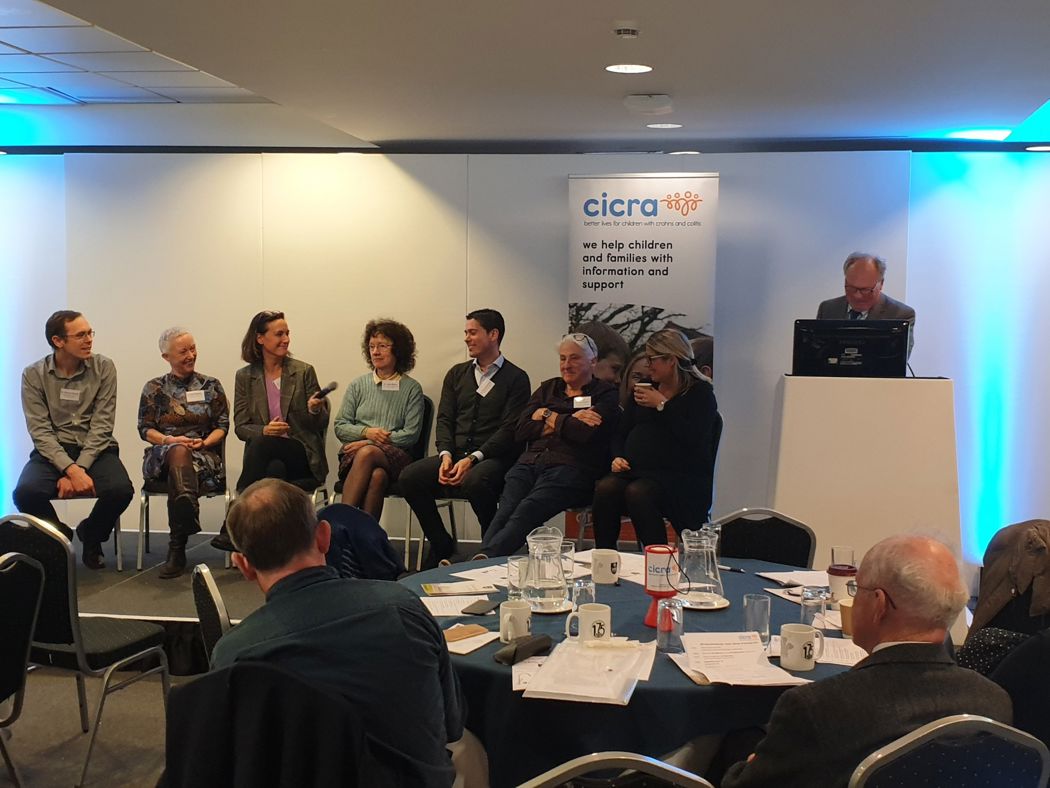 Book for our IBD Family Information Days
Our IBD Family Information Days are very popular so please book today. Any problems, please give us a call on 020 8949 6209
You can book now for the following 2020 family information days:
- Cardiff, 25th April
- Liverpool, 11th July
- Glasgow, September, specific date TBC
- Belfast, 17th October
- Milton Keynes, November, specific date TBC
BOOK NOW