Hello. My name is Thomas and I am 11 years old. 
I live with my Mum, Dad, older sister Rowenna and my best friend, Chewie - my dog. We live in Plymouth. I was diagnosed with Crohn's disease nearly three years ago when I was eight years old. It started with me losing weight, having tummy pains and feeling and being sick. I was having too many trips to the toilet (which were not pleasant, if you know what I mean!).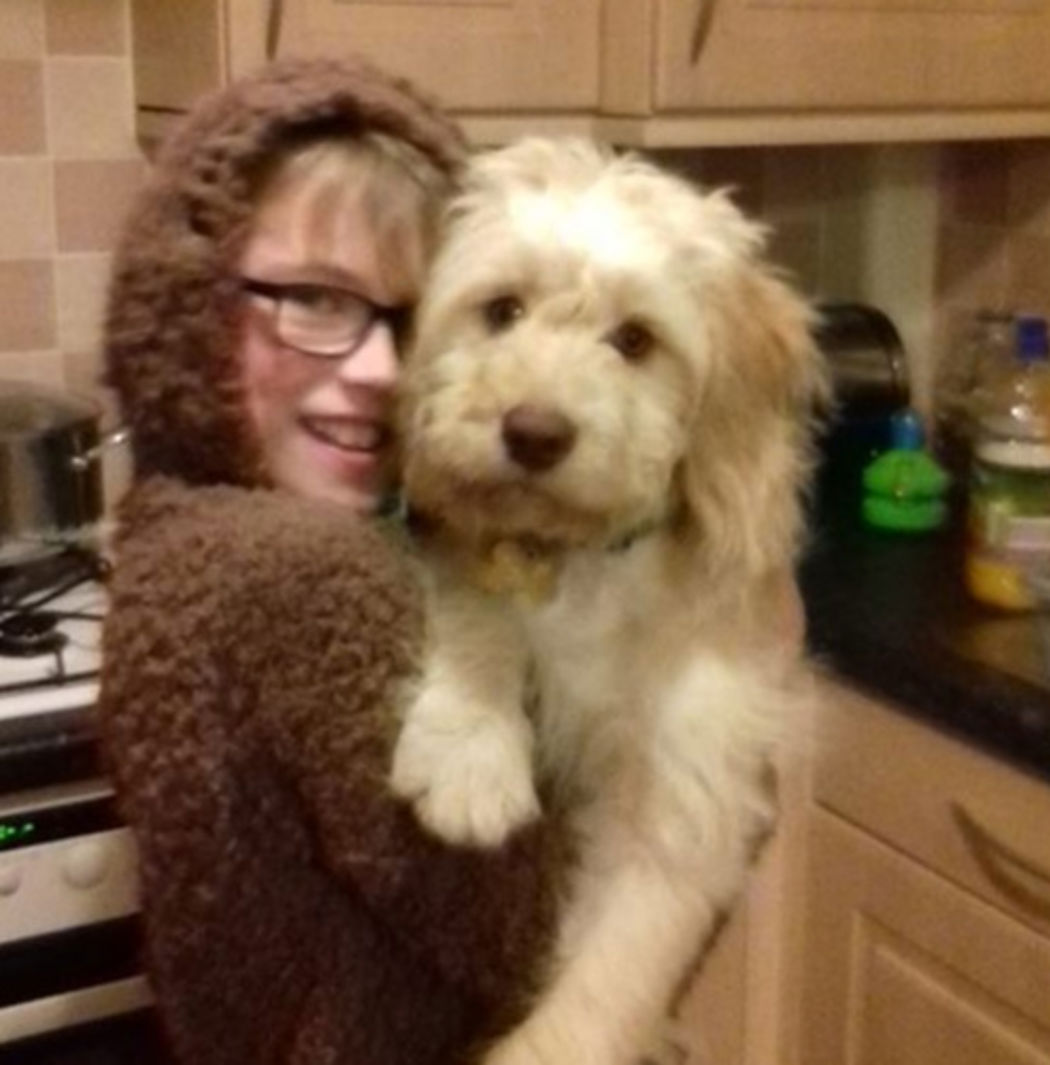 I tried a dairy-free diet but my sister got to eat Easter eggs when I couldn't! I tried gluten-free foods too as my Aunty is a coeliac. I didn't like that! The bread was like cardboard. 
Mum and Dad took me to the GP over and over again but no one knew what was wrong. I went to Exeter Nuffield hospital for an ultrasound scan to see if anything was lurking inside. The gel was a bit cold for my liking but the good news was I wasn't pregnant! The scan didn't show anything. 
After more GP visits I saw my Plymouth consultant - Dr Broad. He then wrote to Dr Wiskin in Bristol to ask if I could have an endoscopy and colonoscopy. 
I was worried about being put to sleep but I watched a video about it which made me feel a bit better. Well… who would be happy about having a tube down your throat and up your (cough, cough!). Not nice!! 
We went to Bristol and stayed in a hotel to do the bowel prep the day before. Bowel prep is DIS-GUS-TING and you can only eat orange jelly! After the procedure we saw photos of my beautiful digestive system, but it wasn't very beautiful.
Afterwards I was starving and I had the two biggest sausage baps ever! My parents also bought me a new bike, so that was a good outcome. 
I had to go on a liquid only diet for eight weeks (so boy, did I deserve that bike!). I had Modulen to heal my body and I couldn't eat anything except Foxes Glacier Mints and full-sugar gum. Modulen is YUCK! It was hard. I took Omeprazole and Azathioprine too. 
I could swim, ride my bike, play football and cricket again. Even going to the loo was 'normal' and I wasn't used to that! 
Life was good for some time, then I started to flare again and Dr Broad gave me some steroids. I've had steroids twice now and they make me better and build my muscles… BUT when I stop them, I get poorly again.  
Now I'm trying a new drug – Infliximab. I have this as an infusion into my hand or arm every 6-8 weeks at hospital. It's a full day there but it's not so bad- one full day of my ipad or phone without my parents moaning at me to get off a screen! I get sweets to take too, and sometimes a day off school (but my mum tries to book it in the holidays!).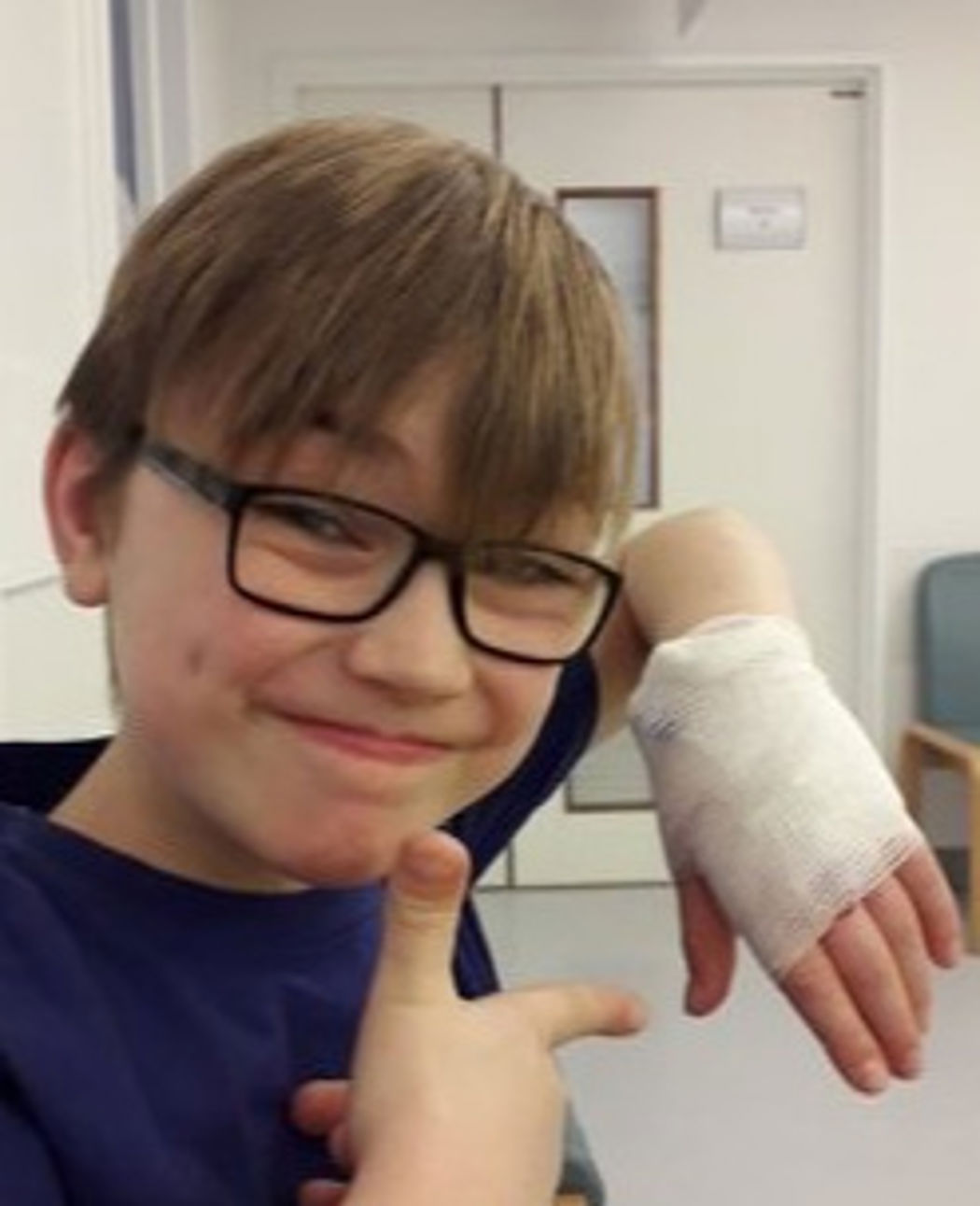 I take part in the Plymouth Walkits. I have helped organise a 'Crazy for Crohns' day at my school. I've been to 'Pig Racing' and I have raised lots of money for Crohn's and Colitis UK and CICRA. I have penpals who have Crohn's like me. 
I think there will be a cure for Crohn's soon because lots of research is being done. I have lots to look forward to so there has to be! I will keep fighting!!! I'm off to senior school in September and I'm looking forward to the new challenges that brings. When I am 12,  I want to join army cadets. 
Thanks for reading about my Crohn's journey.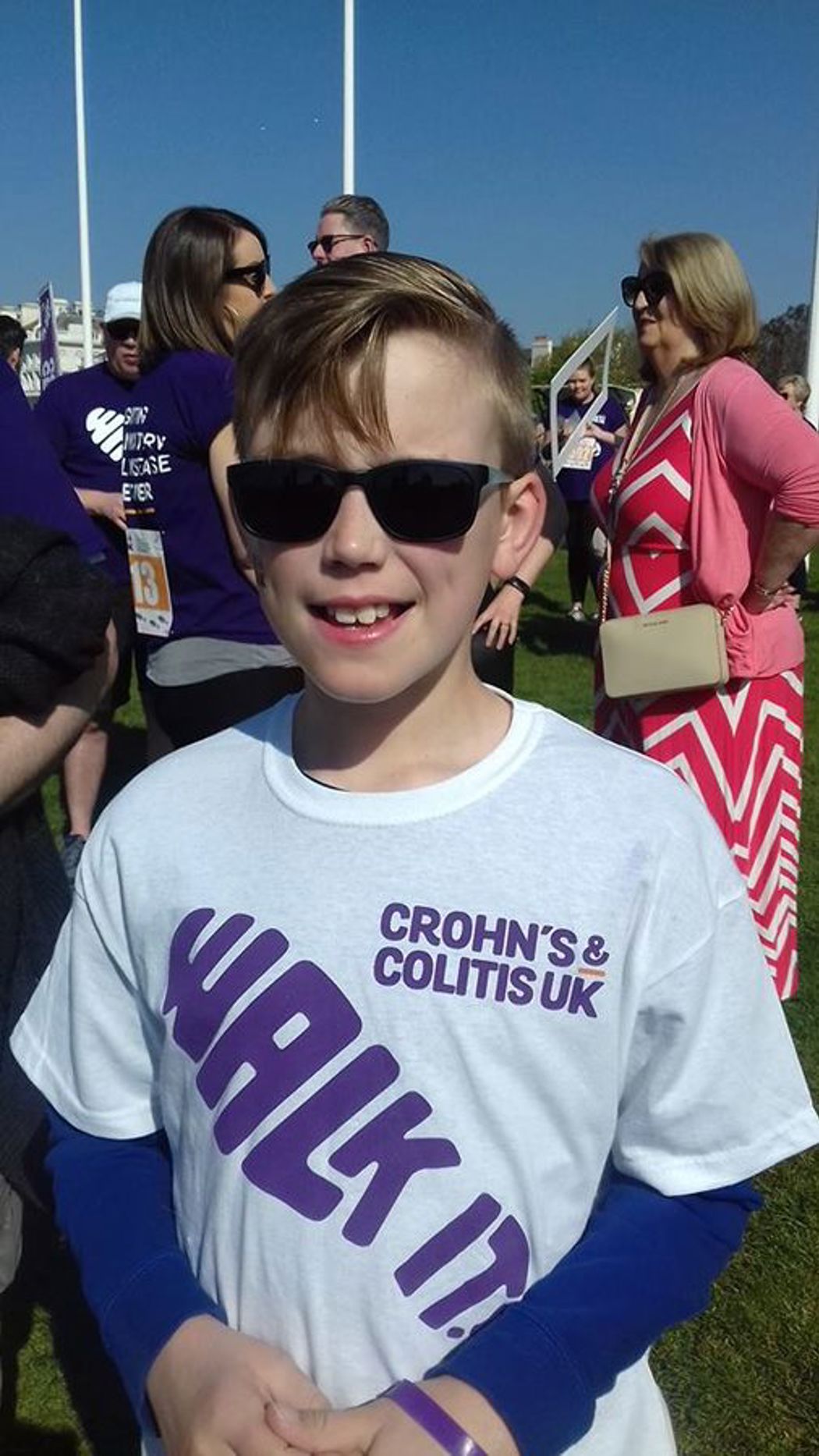 share your story
Telling your story can be really helpful for others, and give useful insights to everyone about what living with inflammatory bowel disease (IBD) is really like for children and young people, and their families.
share your story