Today, we're proud to announce a new project thanks to Global's Make Some Noise funding!
We were over the moon when television and Smooth radio presenter Kate Garraway surprised us with a cheque for £100,000 to help give children with IBD their childhood back by increasing our emotional and practical support for them and their families.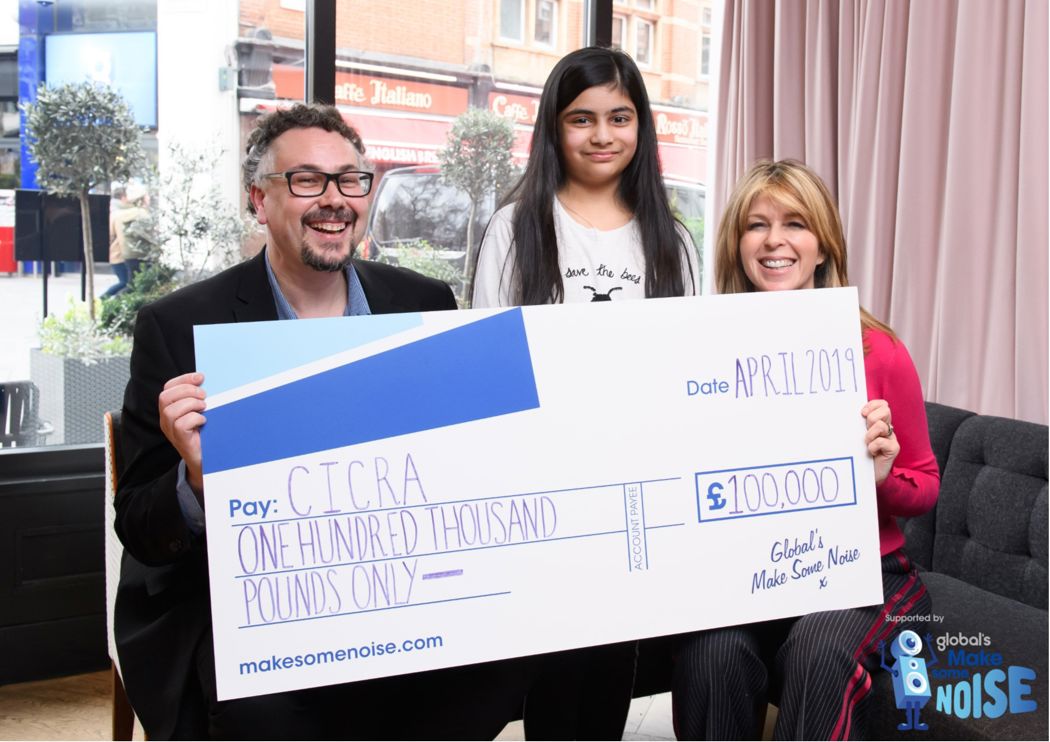 This funding delivers a significant increase in CICRA's support service. We are delighted that the funding means we will have our first full time Family Support Worker to help children and families come to terms with the diagnosis of a lifelong condition, and how to lead as normal a life as possible. The two year funding from Global's Make Some Noise means we can:
offer more support for children, parents and siblings at our popular family info day meetings and through telephone, email and online
facilitate workshops to build confidence in young people with Crohn's or colitis
develop information on the psychological issues faced by young people with inflammatory bowel disease (IBD)
grow and develop our network of local support groups
This money is HUGE and is going to make such a difference, and we can't wait for our new family support worker to start in the next couple of months. They will be supporting children, parents and siblings with ways to deal with the emotional and practical difficulties that come from inflammatory bowel disease and help them develop resilience and confidence.
THANK YOU Make Some Noise and everyone who fundraised and donated, you have helped give better lives to children with Crohn's and colitis!
We're also really grateful to all the young people and parents who spoke to Global radio stations like Smooth and Classic FM about their experiences of living with Crohn's and colitis. Your personal stories really helped to raise awareness of the impact of these conditions and helped raise these vital funds!
Watch the moment we were told in this video from Global's Make Some Noise and see the other awesome good causes we are proud to be alongside.