a symptom tracker and appointment planner for young people with IBD
Managing your IBD and working with your healthcare team will make you feel more positive.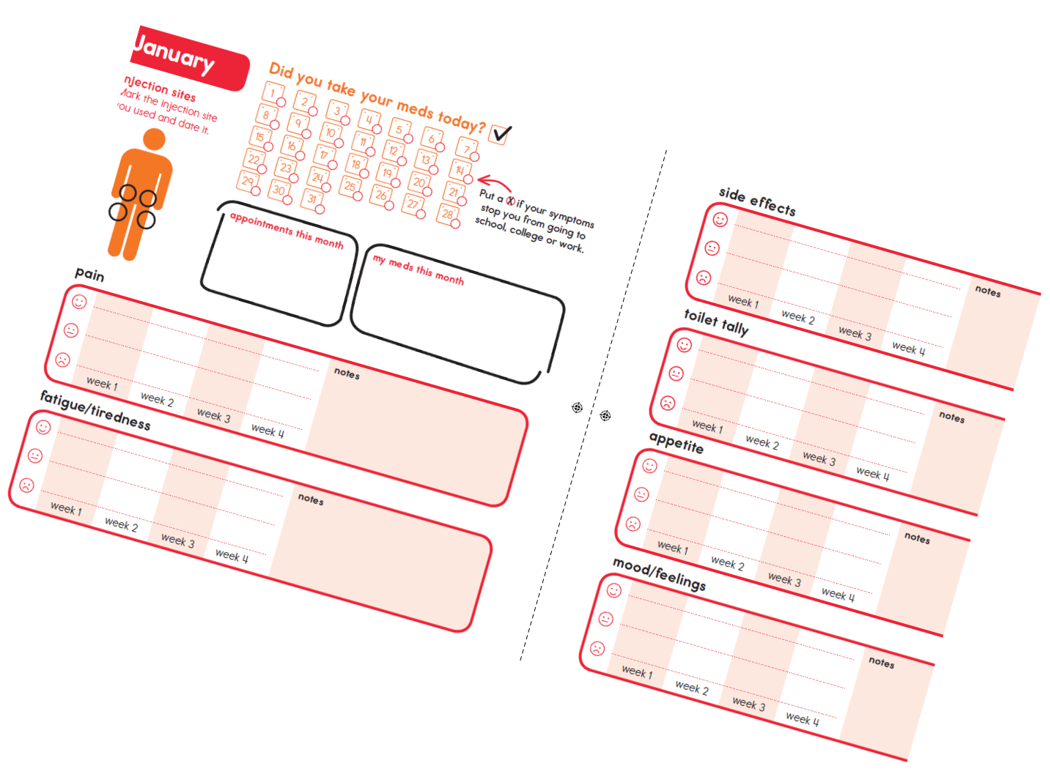 With a month to a view, you can use this to track fatigue, pain, side effects from medicines, a toilet tally, your appetite and your mood and feelings. The tracker is designed to give an overview of how you feel physically and mentally. There's also space to add notes and you can reflect before your appointment on how the previous few months have been. Use the calendar to mark if you have taken your meds and if you have missed school, college or work because of your IBD. There is also an injection site tracker to help you remember where you last injected (if your meds are injections).
This tool has been developed to equip young people as they approach transition from paediatric to adult services. We are very grateful to all who helped including young people at our Bristol and Sheffield information days. Transition is a challenging process where practical realities do not always match official guidance. We hope this symptom tracker helps young people become more confident about managing their condition.
Although developed to help young people preparing to move to adult services, this may also be helpful for parents of young children and also for young adults who want to keep control of their condition.
To order your symptom tracker, please fill in this simple form and we will pop one in the post to you. We very much welcome feedback on its usefulness.